Regular price
Sale price
€34,99 EUR
Unit price
per
Sale
Sold out
Are you tired of feeling stiff and limited in your movements? Do you struggle with aches and pains that hold you back from your daily activities?
Introducing my new body mobility program, designed to help you improve your flexibility, reduce pain, and increase your overall range of motion.
Our program includes a series of easy-to-follow video tutorials, guided stretching routines, and exercises that target specific areas of the body. Whether you're a beginner or an advanced fitness enthusiast, our program is tailored to meet your needs and help you achieve your mobility goals.
With our program, you'll learn how to:
Improve your posture and alignment
Increase the flexibility of your joints and muscles
Reduce tension and pain in your body
Improve your balance and coordination
Enhance your athletic performance
Our program is designed to be done in the comfort of your own home, so you can easily incorporate it into your daily routine. Plus, it's easy to follow along, even if you have no prior experience with stretching or exercise.
Don't let aches and pains hold you back from living your best life. Try our body mobility program today and start experiencing the benefits of improved flexibility, reduced pain, and increased range of motion!
Compartir
View full details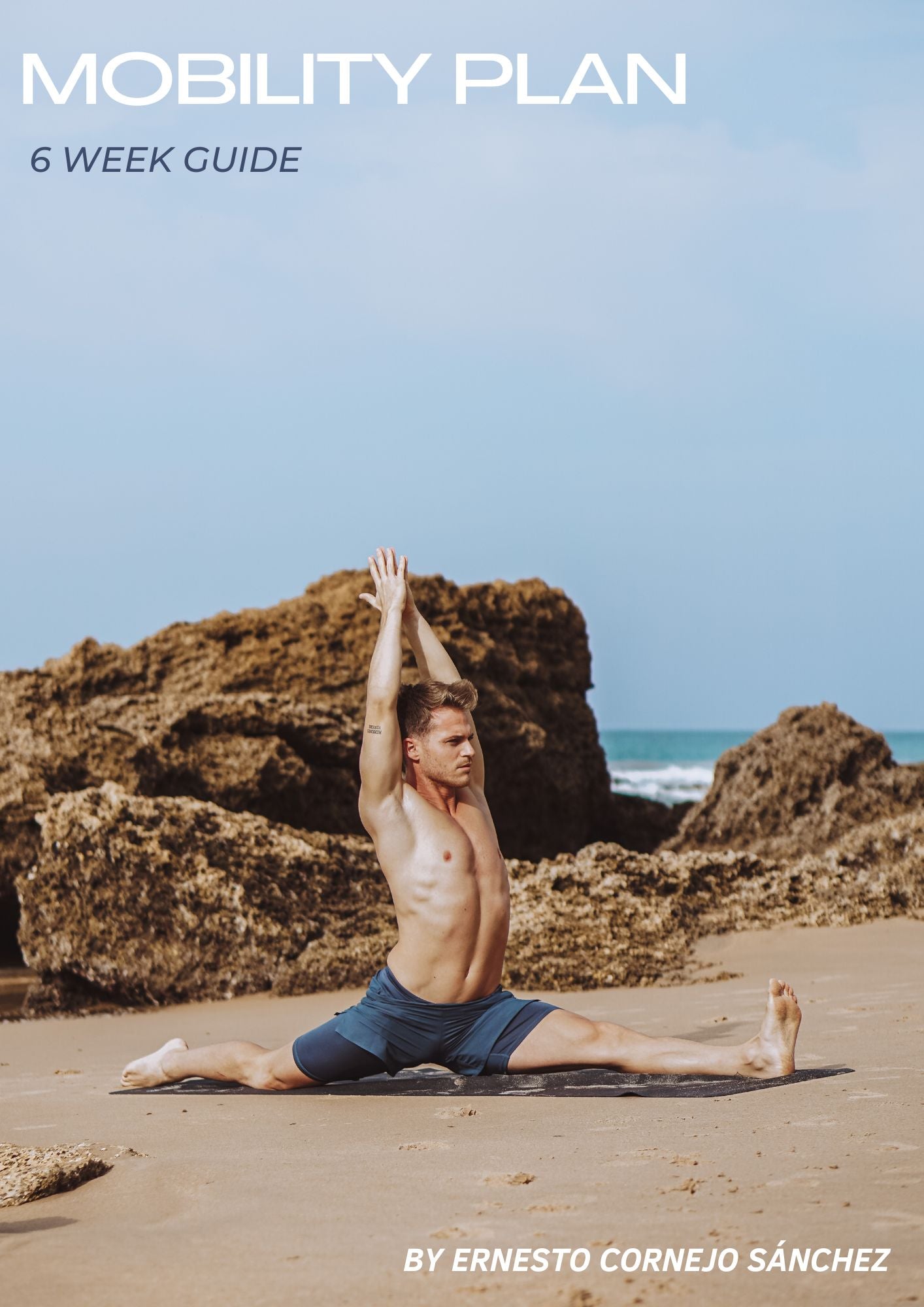 Totally recommend!!
I brought this program a few weeks ago since I really need to work on my mobility because I feel really stiff and I already feel the benefits, also the exercises are really dynamic so they help me keep consistent and I really enjoy doing the work. Thanks for creating this program!
Thank you so much!! We are happy to hear that this is helping you!! Keep up the good work
Inspiring mobility program
I decided to purchase this program because I wanted to challenge myself. I'm a beginner and some exercises are a bit too difficult for my level. But I'm able to follow the majority of them. As I already feel the beneficial effects of the workouts, this motivates me to stick with the program. I find the workout series challenging, inspiring and effective. The series are also diversified, so this is no boring workouts :-)
Thank you so much for your comment!! We are so glad to hear that you have seen progress and that you feel inspired to continue on your mobility journey!! Wishing you all the best, keep up the good work