Regular price
Sale price
€34,99 EUR
Unit price
per
Sale
Sold out
Are you tired of feeling stiff and limited in your movements? Do you struggle with aches and pains that prevent you from doing your daily activities? Introducing our new mobility plan, designed to help you improve your flexibility, reduce pain, and increase your overall mobility throughout your body.

Our program includes a series of easy-to-follow video tutorials and exercises that focus on all areas of the body. Whether you are a beginner or an advanced fitness enthusiast, our program is tailored to your needs and will help you achieve your mobility goals.

With this plan, you will learn to:

Improve your posture and alignment.

Increase the flexibility of your joints and muscles.

Reduce tension and pain in your body.

Improve your balance and coordination.

Improve your athletic performance.

Our program is designed to be done in the comfort of your home, so you can easily incorporate it into your daily routine.
Don't let aches and pains stop you from living to the fullest. Try our body mobility program and start experiencing the benefits of better flexibility, less pain and greater mobility.
In this 6-week plan we are going to focus on joint mobility and its importance for good functionality and quality of life. Joint mobility is the ability of our joints to move.
 What goals will you achieve in these 6 weeks?
This guide will help you gain mobility, flexibility, and strength throughout your entire body.
Thus improving your day to day. I recommend doing them 3 days a week. This plan can be done several times after finishing it to continue improving.
Compartir
View full details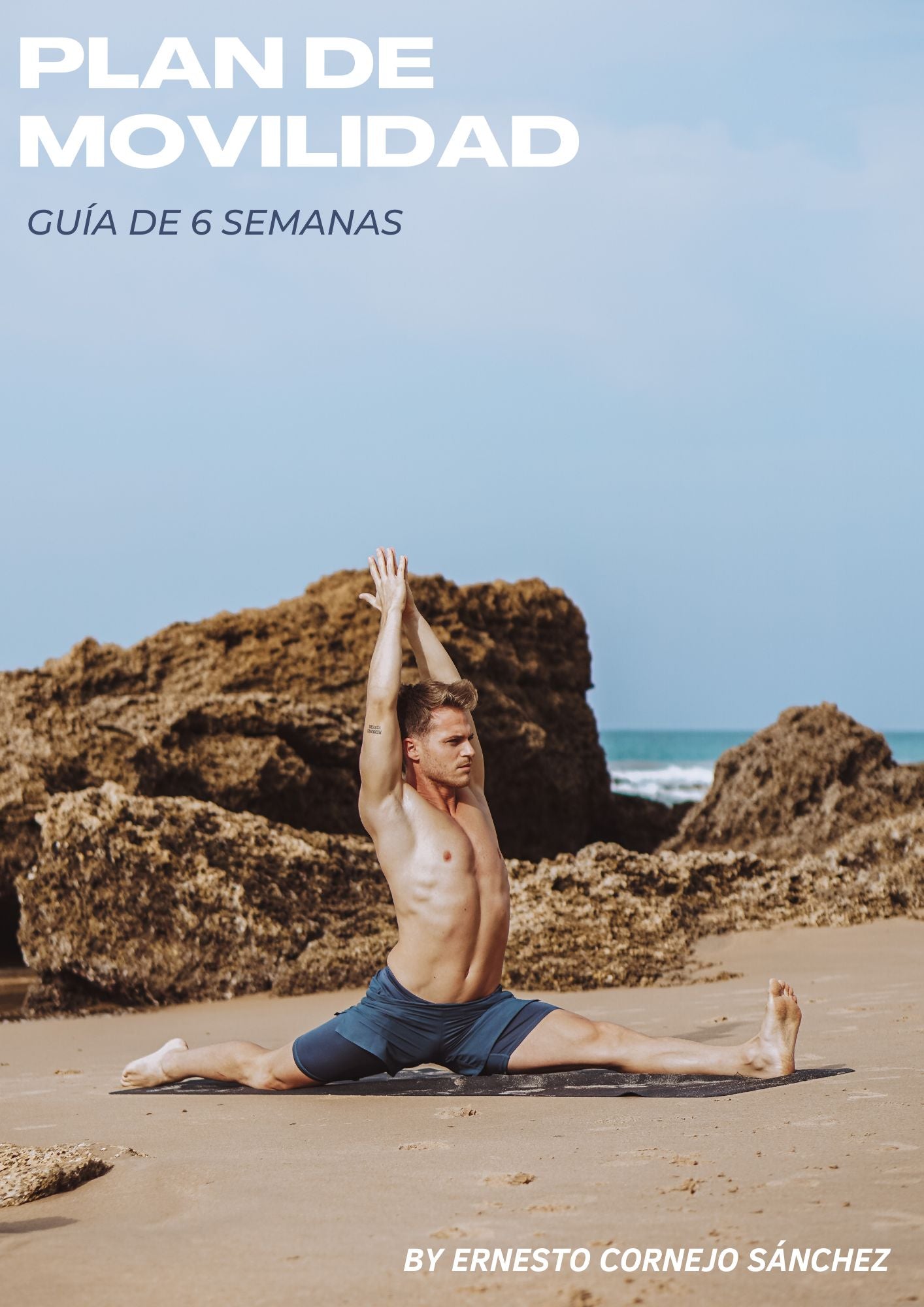 Me gusta!!!
Me está gustando mucho! Estoy ganando movilidad y al ser dinámicos no he fallado ni un día hasta ahora porque me parecen super entretenidos.
Muchas gracias por su comentario! Esperamos que siga asi!! Un saludo!
Me gusta mucho este plan!! Me esta ayudando a conseguir mas movilidad ya que estoy bastante rígido por mi trabajo. Me he propuesto mejorar mi movilidad este año y esto me esta ayudando a conseguirlo poco a poco, hago algunos ejercicios que me cuestan más con bloques de yoga💪🏽💪🏽💪🏽
Hola Raul!! Muchísimas gracias por su comentario, nos encanta escuchar que te esta ayudando el plan y esperamos que siga asi!! Mucho ánimo!!
Muy top
Pues he de decir que me esta encantando este plan de movilidad!! Son ejercicios bastante complejos pero viene con un video cada ejercicio para ayudarte a hacerlo y no es nada aburrido porque cada rutina es diferente. Me ha sorprendido para muy bien y noto mejoras ya después de un par de semanas realizándolo.
Muchas gracias por dejar tu opinión!! Nos encanta saber que te está ayudando a mejorar tu movilidad y que te está gustando!! Un saludo!!